PCGS Experts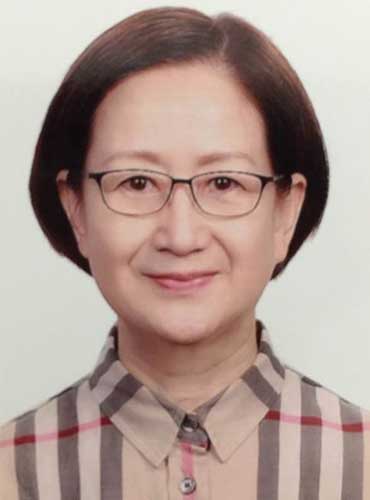 Zuo Jinghua
Beijing ChengXuan Auctions Co., Ltd. – Managing Director
Expertise: All Chinese Coins
Specialities: Ching Dynasty Provincial Coins, Republic of China Gold and Silver Coins and Sycees
Ms. Jinghua Zuo is a renowned expert in Chinese coins and stamps and a leading figure in the Chinese coin and stamp market. She has over twenty years of solid experience in the coin and stamp auction business, beginning with China Guardian Auction Company in November 1995. Ms. Zuo was the manager of Coins & Stamps Department at China Guardian and Beijing Huachen before she established Beijing ChengXuan Auctions Co., Ltd. in 2005. In her role as the Managing Director, she is the person-in-charge of ChengXuan's Coins & Stamps Department.
Ms. Zuo has made significant contribution to the Chinese coin market during her over twenty years in the industry. With her professionalism and solid operational experience, she manages to cope with all industry issues big and small, and guide her company and customers through the ups and downs in the coin and stamp market.
Ms. Zuo can be contacted at [email protected]. Check out her company at www.chengxuan.com.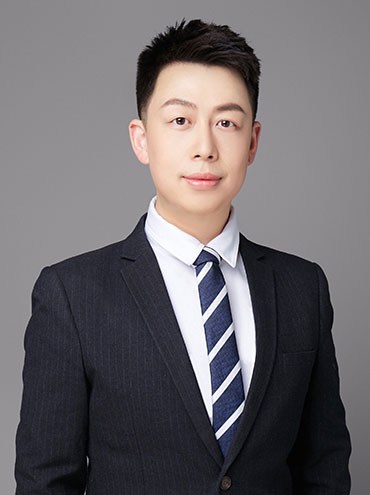 Yuan Kaining
Deputy GM and Director of the Coins and Bronze Art Department of Shanghai Hosane Auction Co., Ltd.
Expertise: Currencies of Chinese dynasties
Specialities: Modern and contemporary milled coins of China (Qing Dynasty and Republic of China), ancient coins of China (Before Qing Dynasty), silver ingots, medals and badges
Mr. Yuan Kaining, as a senior coin appraisal expert and broker in China, has been collecting Chinese coins for more than 20 years since the age of 15. Since entering the Chinese auction industry in 2010, Mr. Yuan Kaining has successively served as Business Director of the Coin Department in Shanghai Chongyuan Art Auction Co., Ltd., Deputy General Manager and Business Director of the Coin Department in Shanghai Fanhua Auction Co., Ltd., and Deputy General Manager and Director of the Coins and Bronze Art Department of Shanghai Hosane Auction Co., Ltd. from 2018. p>
Mr. Yuan Kaining has been involved in coin collection for nearly two decades and coin auction for ten years. With his extensive contacts and excellent reputation in the industry, the coin auctions and related businesses in his charge are among the best in Asia. Mr. Yuan Kaining has a wide range of interests. He began to study Western and Chinese paintings at the age of eight. Therefore, he has studied many ancient works of art such as paintings and bronze ware. It can be said that Mr. Yuan Kaining is an artistically accomplished coin connoisseur and senior broker.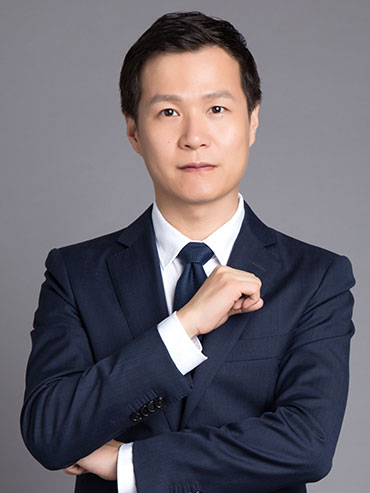 Mr. Li Haoyu
Deputy Director of the Large Bronze Badge Professional Committee of Shanghai Collection Association
Expertise: Chinese coins, commemorative bronze badges
Specialities: Modern fine coins in circulation, coin-shaped medals, bronze badges
The moderator of several sections of www.coin001.com, member of the Academic Committee, and winner of the first Modern Coin Collection Outstanding Contribution Award. Mr. Li is one of the foremost expert in China, and has in-depth understanding in fine coins and badges, especially with board knowledge and insights in the collection of coin-shaped badges and early China fine bronze badges. He has collected many rare varieties and ranks among the top in the country. He has also published several academic papers on coins and badges on major websites, and his book "Modern Coin Collection and Investment" has been reprinted several times and sold out nationwide. Published in 2020, the "Modern Bronze Coin-shaped Badges of China" by Mr. Li is the first book in China that systematically introduces the coin-shaped badges produced by the mints since the founding of New China. The book covers nearly 2000 badge varieties and more than 3,000 badge editions to make up for the domestic collection gap, making great contributions to the collection and promotion of badges.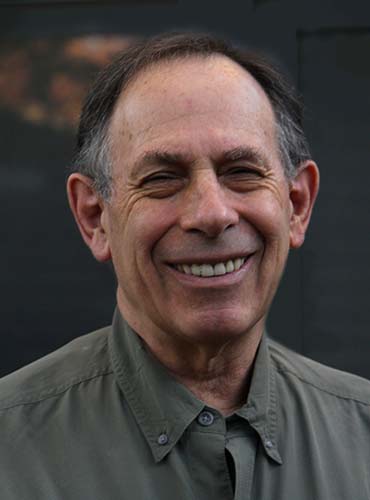 Peter Anthony
PCGS Modern Chinese Coins Consultant
Expertise: Modern Chinese Coins
Specialities: Panda Coins, Modern Chinese Coins, US and World Coins
Peter Anthony has been a coin collector since childhood. Like many collectors he began by filling albums with circulated coins. Peter graduated from the University of California, Los Angeles in 1975; over the past two decades, his main focus has been researching, writing and publishing books and articles on modern Chinese coins, particularly Chinese Pandas. While Peter is best known for publishing the Gold and Silver Panda Coin Buyer's Guide, his literary contributions have garnered him two Numismatic Literary Guild (NLG) awards. p>
Peter has learned much about modern Chinese coins' scarcity and history. From this research he has published stories and articles about modern Chinese gold and silver coins in well-known media publications, such as Coins Weekly and World Coin News, to promote Chinese coin culture to Western collectors. Peter's success at promoting Chinese coins abroad has endeared him to the Chinese numismatics community, where they have affectionately nicknamed him the "American Panda King." p>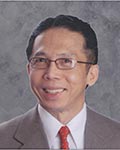 Nirat Lertchitvikul
Director of Asian Operations (Stack's Bowers & Ponterio, Ltd.)
Expertise: Asian coins and medals
Other Areas: US, China, Straits Settlements, Korea, Japan, Thailand, Cambodia, Burma/Myanmar
Nirat Lertchitvikul has been a major force in the Asian coin and paper money market since becoming a full-time numismatist in 1979. He has traveled extensively, seeking rarities from China, Hong Kong, Thailand, Straits Settlements, Korea, and other Asian countries, aided by his vast numismatic knowledge and his ability to communicate fluently in several languages.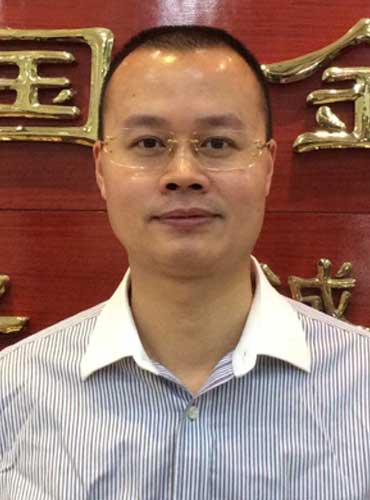 Chen Haomin
Expertise: Chinese coins
Specialities: Chinese modern gold and silver coins
Chen Haomin has been collecting coins for 30 years now, starting out when he was just 12 years old. He collects Chinese coins of all dynasties and contemporary/modern world currencies. He founded his coin shop Guang Ying Ge in 1994. Guang Ying Ge is a top market-maker for Chinese modern gold and silver coins. Mr. Chen has devoted his time to collecting and studying Chinese precious metal commemoratives issued prior 2000, also known as old, exquisite, rare coins². He works closely with banks and property developers to host coin expos and seminars, and he has been frequently seen on newspaper and TV promoting coin collecting to the public.
Mr. Chen can be contacted at [email protected] or www.gygcoin.com.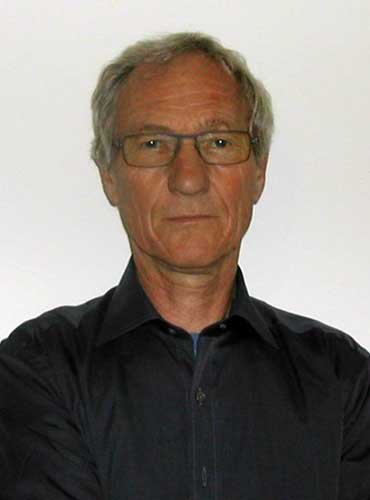 Jean Lecompte
Expertise: French colonial coins, patterns and medals
Specialities: coins of Indochina, colonial French Anam, Cambodge, Laos, Vietnam, Cochenchina, Indochina Tonkin and French concessions in China.
Jean Lecompte is the renowned author of the major reference book on French colonial coins and patterns, Monnaies Jetons des Colonies Francaises (editions Gadoury 2007), and a recognized expert the French colonial coins of Indochina. His standard reference was revised in October, 2013 with updates on Indochina, colonial French Anam, Cambodge, Laos, Vietnam, Cochenchina, Indochina Tonkin and the French concessions in China.
Jean Lecompte has been a collector French Colonies since he was 10 years old, and a professional numismatist since 1980. He is a Life member of ANS, ANA, and a member of the Societe Numismatique Asiatique, as well as a consultant for large collectors and auctioneers around the world.
Jean lives in the Southern part of France in a property surrounded by olive trees and basins with carps koi. Jean may be contacted at [email protected].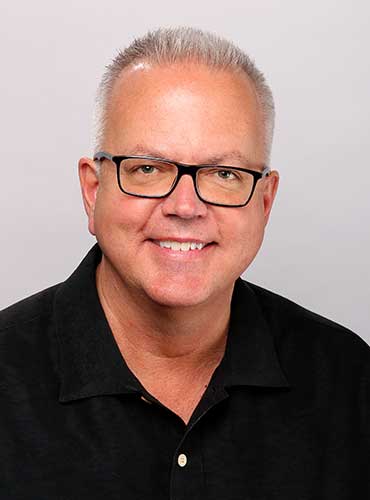 Mike Sargent
Director of Grading, Professional Coin Grading Service (PCGS)
Expertise: U.S. and World counterfeit coins
Other Areas: U.S. gold coins, U.S. Territorial gold coins, Chinese coins
Mike Sargent is the Director of Grading at PCGS and is considered one of the world's authorities on counterfeit detection in both US and World coins. He maintains a large database of known counterfeits and is constantly looking for new pieces to add. Since joining PCGS in 1989, Mike has personally graded over 8 million coins (including over 200,000 Chinese coins) for PCGS and is considered one of the top grading experts in the world.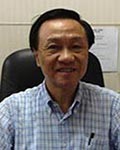 Ma Tak Wo
Ma Tak Wo Numismatic Co. Ltd. – Managing Director
Expertise: All Chinese coins, banknotes and medals
Ma Tak Wo has been a major player in the Asian numismatic scene for more than three decades, first as an avid collector of Chinese coins (including Hong Kong and Macau) and paper money, and then as one of the principals of the Taisei group of companies, which organized the highly successful Hong Kong and Singapore coin shows and auctions. In 1999, he set up the company bearing his name to take over the Hong Kong and Singapore Coin Auctions, as well as dealing in rare coins and banknotes of the world and publishing numismatic books. As a principal cataloguer and auctioneer of the two auctions, an enormous number of Asian numismatic rarities have changed hands under his hammer. The company also runs the biannual Hong Kong International Coin Convention & Antique Watch Fair.
During his busy career, Ma has managed to find time to publish numerous articles in numismatic journals and author or edit the following numismatic titles which have become standard references in their respective fields including
Currency of Macau (1987)
Struck Copper Coins of Sinkiang (1988)
Illustrated Catalogue of Sinkiang Gold & Silver Coins (1988)
Illustrated Catalogue of Chinese Gold & Silver Coins-Ching & Republican Issues, 1st to 7th Edition (1993-2012)
Illustrated Catalogue of Hong Kong Currency, 1st to 8th Edition (1995-2013)
Mr. Ma has been the elected President of the Hong Kong Numismatic Society from 1986 to date and was appointed Advisor to the Chinese Numismatic Society in 2008. In sum, Ma Tak Wo is a world-renowned authority on Chinese numismatics and a respected numismatist dedicated to providing professional services to the collectors. He may be contacted at [email protected].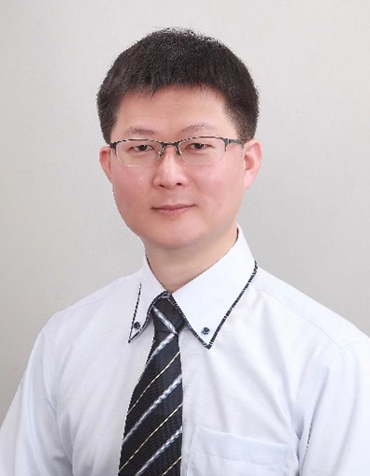 Li Chiayin
President, Chinese Coin Collectors Association
Expertise: Chinese Modern Machine-made Coins and Identification
Specialities: Research, grading and identification of modern Chinese machine-made coins (Qing Dynasty and Republic of China), early and mid-century coins and banknotes of various countries, as well as market research and analysis of quantitative investment.
Mr. Li Chiayin started collecting stamps in junior high school and has since developed a passion for banknotes, and Chinese and world coins. Mr. Li specializes in research, grading and identification of vintage Chinese copper coins (during the Qing Dynasty and Republican Period), early and mid-century coins and banknotes of various countries, as well as relevant market research and price analysis. He has been involved in spreading and sharing the know-how of coin collecting, identifying and researching rare coins, and offering bespoke coin collecting and investment plans. Mr. Li has been a vocal advocate of a coin and banknote grading and certification to create a transparent and standardized market that is in line with international best practices.

For any cooperation or exchange of information, please contact Mr. Li at the following address:
Official website: https://sh88.com.tw/
Email: [email protected] p>