How To Submit – Hong Kong Office
Notice
From May 1, 2021, the submission handling fee is temporarily amended to $10 per order + $3 per coin until further notice.
Drop off or mail your coin submission to the PCGS Hong Kong Office.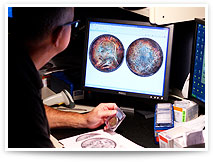 Coins can be submitted to the PCGS Hong Kong Office by mail or in person if you are a PCGS Authorized Dealer or Collectors Club member.
If you would like to join the PCGS Collectors Club, simply select the option on the submission form. If you are an established dealer, please contact us at +852 2194 6688 to discuss becoming an authorized PCGS dealer.
---
PCGS Hong Kong Coin Grading Services & Fees
Effective March 31, 2021
Service Level
Maximum Coin Value (USD)
FEE PER COIN (USD)
Rarity
No limit
350

(+ 1% GP)†

High Value
100,000
130
Premium
10,000
80
Regular*
2,500
45
Value*
1,250
30
Economy Non-Gold*
300
22
Modern (1955 to date)
2,500
30
Modern Value (1955 to date)
300
16
Reholder
No limit
12
Handling Fee
Per Submission
10+1/coin
All services are Gold Shield which includes a high-resolution image of each coin.
NFC anti-counterfeiting technology included in all service levels.
* Patterns, Specimens, Mint Errors, Pre 1925 Russian (1 Rouble and larger), and Chinese portrait/dragon/fantasy dollars must be submitted at the Regular Service Level or higher.
Additional fees will apply for Mint Errors or Variety service.
† The Guarantee Premium fee shall be equal to 1% of the value of the coin in its final grade. The value of the coin is determined by the PCGS Price Guide value for that grade or the Declared Value of the coin, if the Price Guide value is not available. The minimum amount for the Guarantee Premium is 5 USD. PCGS reserves the right to make the final determination of the coin's value. Applies to successful Regrades, Crossovers, and Rarity service level.
**Please contact PCGS Hong Kong for Bulk pricing.
If a coin is submitted for Regrade/Crossover through the Rarity service level, the guarantee premium fee will only be charged once.
---
Genuine Options
Select one per submission. Coins that are genuine but not gradeable can still be encapsulated through our Genuine service
Genuine with Details (Default)
Do Not Holder Genuine
| Additional Services | Extra Fee Per Coin (USD) |
| --- | --- |
| Variety | Service Price + 15 |
| Mint Error | Service Price + 15 |
| TrueView™ | Service Price + 5 |
| Oversized Holder | Service Price + 10 |
| Small Multi 2-3 Coin Holder | Service Price + 10 |
| Large Multi 5-6 Coin Holder | Service Price + 15 |
| Special Insert | Service Price + 5 |
| FirstStrike® | Service Price + 5 |
| First Day of Issue | Service Price + 10 |
For the additional services, extra fee will be charged if applicable. Mint Error and Variety fees are non-refundable.
Please note: If you are submitting a PCGS encapsulated coin for TrueView Imaging service, you are responsible for the corresponding grading or reholder cost.
---
Submission Information

WHEN SUBMITTING COINS BY MAIL:
Notify the PCGS Hong Kong Office by emailing a copy of the downloadable submission form to

[email protected]

or faxing a copy to +852 2194 6628
All packages must be addressed to the PCGS Hong Kong office

PCGS Hong Kong Office
Suite 11A-14, 11/F
Tower 3, China Hong Kong City
33 Canton Road, Tsim Sha Tsui,
Kowloon, Hong Kong

All submissions should be packaged securely and must be accompanied by a PCGS Asia submission form.

WHEN SUBMITTING IN PERSON:
PCGS Hong Kong office is open Monday-Friday from 10:00 a.m. to 5:00 p.m
Appointments must be made in advance by calling +852 2194 6688

PCGS Hong Kong Office
Suite 11A-14, 11/F
Tower 3, China Hong Kong City
33 Canton Road, Tsim Sha Tsui,
Kowloon, Hong Kong

Visit PCGS at numismatic tradeshows throughout the year and submit your coins and banknotes for On-Site Grading Events or Express Shipments. Show Schedule

Hong Kong Express Submission Schedule
Below are the cut off dates for submissions to be included for our Hong Kong Express shipments:
5 January 2022
19 January 2022
9 February 2022
23 February 2022
9 March 2022
23 March 2022
6 April 2022
20 April 2022
4 May 2022
18 May 2022
1 June 2022
15 June 2022
27 June 2022
13 July 2022
27 July 2022
10 August 2022
24 August 2022
7 September 2022
21 September 2022
5 October 2022
19 October 2022
2 November 2022
16 November 2022
30 November 2022
14 December 2022
28 December 2022
The submission deadline is 5:00 PM (GMT+8) Hong Kong time on the dates listed above. We suggest you call +852 2194 6688 to schedule an appointment to drop off your coins and banknotes at the Hong Kong Office or check our Show Schedule for an event near you.

Pick up information
Turnaround Time:
Express shipments will be returned within 8 weeks of the cut-off date.
Turnaround times are estimated and not guaranteed.
(Start from the latest Hong Kong Express cut-off date)
*Please contact the PCGS Hong Kong office for bulk submission information and turnaround time.
Notification:
You will be notified via email by PCGS Asia when your order is completed and ready for pick up/shipment.
All orders must be paid prior to pick up/shipment.
Location:
In Person: PCGS Hong Kong Office
By Mail: Coins will be shipped to the address provided by customers once an order has been paid. Please note that customers are responsible for any postage/shipping fees.
Identification:
You must produce a passport/ID matching the information on the submission form.
Previously authorized individuals who are denoted on the submission form may pick up your coins with proper passport information.