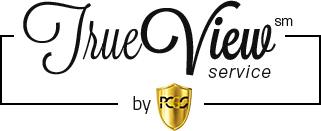 (Hong Kong) - Professional coin grading service company PCGS (https://www.PCGSasia.com) new servie in 2018, TrueViewsm, professional photograph service from for graded coins.
PCGS TrueView service provides professional grade high-resolution digital pictures of your graded coins.
TrueView capture the image of the coin before holder encapsulation, this popular service can be guaranteed the capture images is free from the influence of glare materials; especially for the coins with variation colors and surface hues, their original images may have a more real and better representation.
You may request TrueView to any grading and service level. The high-definition images can be used for many commercial purposes, such as for online mall and auction. You may also share the images with your friends of your collections through these photos!
Applicable coins:
The TrueView service is for coins authenticated or graded by PCGS.
Applicable services:
TrueView can apply in all services, including Crossover service.
TrueView provides photos with the following sizes for your choice:
Thumbnail (200×101)
Small (225×114)
Medium (550×278)
Large(1100×555)
Extra Large (2200×1110)
Maximum (5757×2905)
Price:
TrueView Service: USD 10/coin
This fee will be charged in addition to the grading fee.
Detailed Rules:
If you choose the TrueView service,you need tick the "TrueView"check box.
Once TrueView service completes its shoots, we will send the pictures and the corresponding PCGS URLs to you by emails.
Please send emails to [email protected] (PCGS Hong Kong Submission Center) for bulk submission fees.
Founded in 1986 by distinguished numismatic experts, Professional Coin Grading Service is the most respected coin authentication and grading service provider in the world and has offices in Hong Kong, Shanghai, Paris and the United States.
For additional information about PCGS Asia and its services, please visit www.PCGSasia.com or email [email protected]. You may also call PCGS Hong Kong Submission Center by +852 2194 688.