(Hong Kong) – Professional Coin Grading Service (PCGS) (www.pcgsasia.com) has launched its "PCGS Banknote Crossover Special! Members of PCGS Collectors Club and Authorized Dealers can seize upon the opportunity to make an appointment for submission!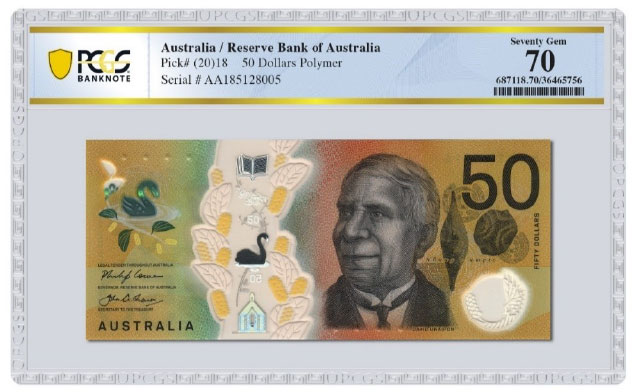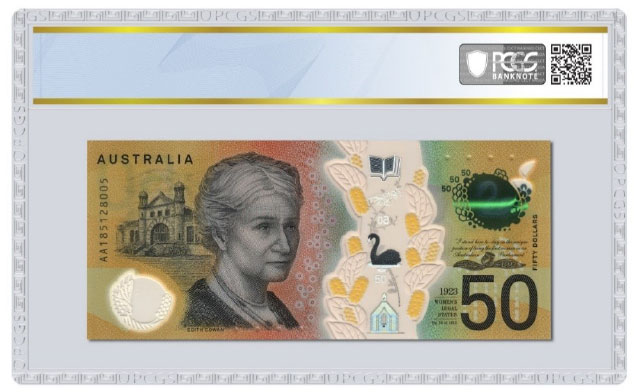 Promotion Time:
l  Now to September 30, 2020
*All submissions must be postmarked by September 30, 2020.
Promotion Rules:
l  The crossover grading fee is only $5 (USD) per note that does not cross.
l  For the banknotes that do successfully crossover, the grading fee will be discounted 50%.
*Customers will not receive any additional discounts on this promotion. For example, dealers who receive a discount on all services will not receive their dealer discount AND the crossover discount. They would only receive the crossover special discount.
*This discount does NOT apply to Guarantee Premium fees (if applicable).
l  All other applicable fees will apply at full cost (such as oversized holder, etc.).
Please email the PCGS Hong Kong office at [email protected] for bulk submissions.

About Professional Coin Grading Service
Founded in 1986 by distinguished numismatic experts, Professional Coin Grading Service is the world's leading third-party coin and banknote authentication and grading company and has offices in Shanghai, Hong Kong, Paris, and the United States.
For additional information about PCGS Asia and its services, please visit www.pcgsasia.com or email [email protected]. You can also call the PCGS Hong Kong office at +852 2194 6688 or send messages to +852 6933 7411 for more information (WhatsApp, LINE or WeChat).