(Hong Kong) The existence of color injects much vibrant energy to our life, as well as to our collection. The world famous 3rd party grading company PCGS (www.PCGSasia.com) officially launches color gaskets, to make your collection more attractive!
Besides the classic Transparent-White gasket, PCGS now developed 5 brand new colors for gasket: Chinese-Red, Fresh-Green, Lemon-Yellow, Elegant-Blue and Deep-Black.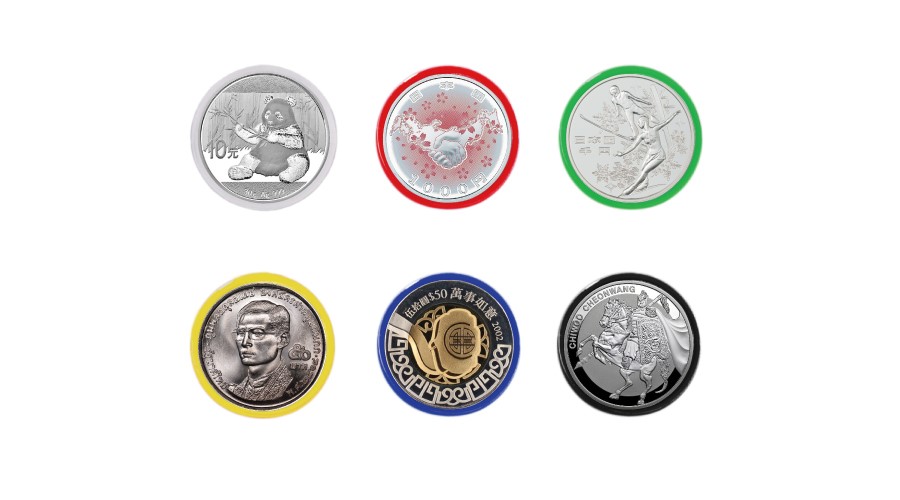 (PCGS Color Gasket Family)
The color gaskets can be used for single coin holder, but also for multi-coin holder: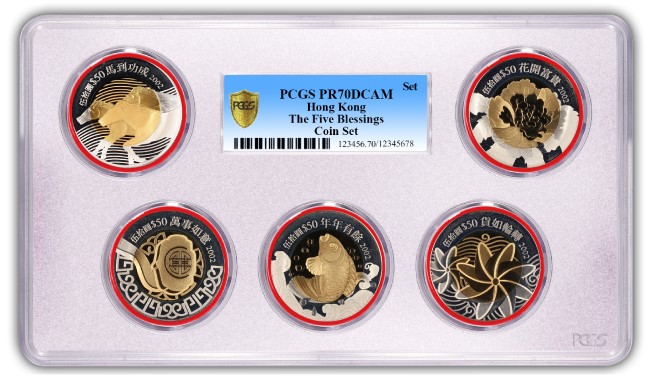 Detailed Rules are as Follow:
1.       Gasket Price: USD 2 / piece (except for Transparent-White);
2.       Minimum order quantity of color gasket (except for Transparent-White) is 5 pieces;
3.       To apply for color gasket, please mark in "Variety Plus" column on the submission form.
4.       Color gasket (except for Transparent-White) now can only apply to modern coins with diameter of 40mm.
With request of any other size of the color gasket and bulk submission, please contact PCGS Hong Kong office.
Apply now for PCGS grading for you coins, and enrich your collection with new colors!
Please contact PCGS at [email protected] for bulk submissions.
Founded in 1986 by distinguished numismatic experts, Professional Coin Grading Service is the most respected coin authentication and grading company in the world and has offices in Hong Kong, Shanghai, Paris and the United States.
For additional information about PCGS and its services, visit www.PCGSasia.com  or email [email protected] . You can also call PCGS Hong Kong office at +852 2194 6688 or send messages to +852 6933 7411 for more information.