(Hong Kong) - After launching the widely popular Special Labels with the collectors and dealers, PCGS (www.PCGSasia.com), the world's leading third-party coin grading services provider, is pairing the coin holder with outer gift box to further enhance your coin's collectability.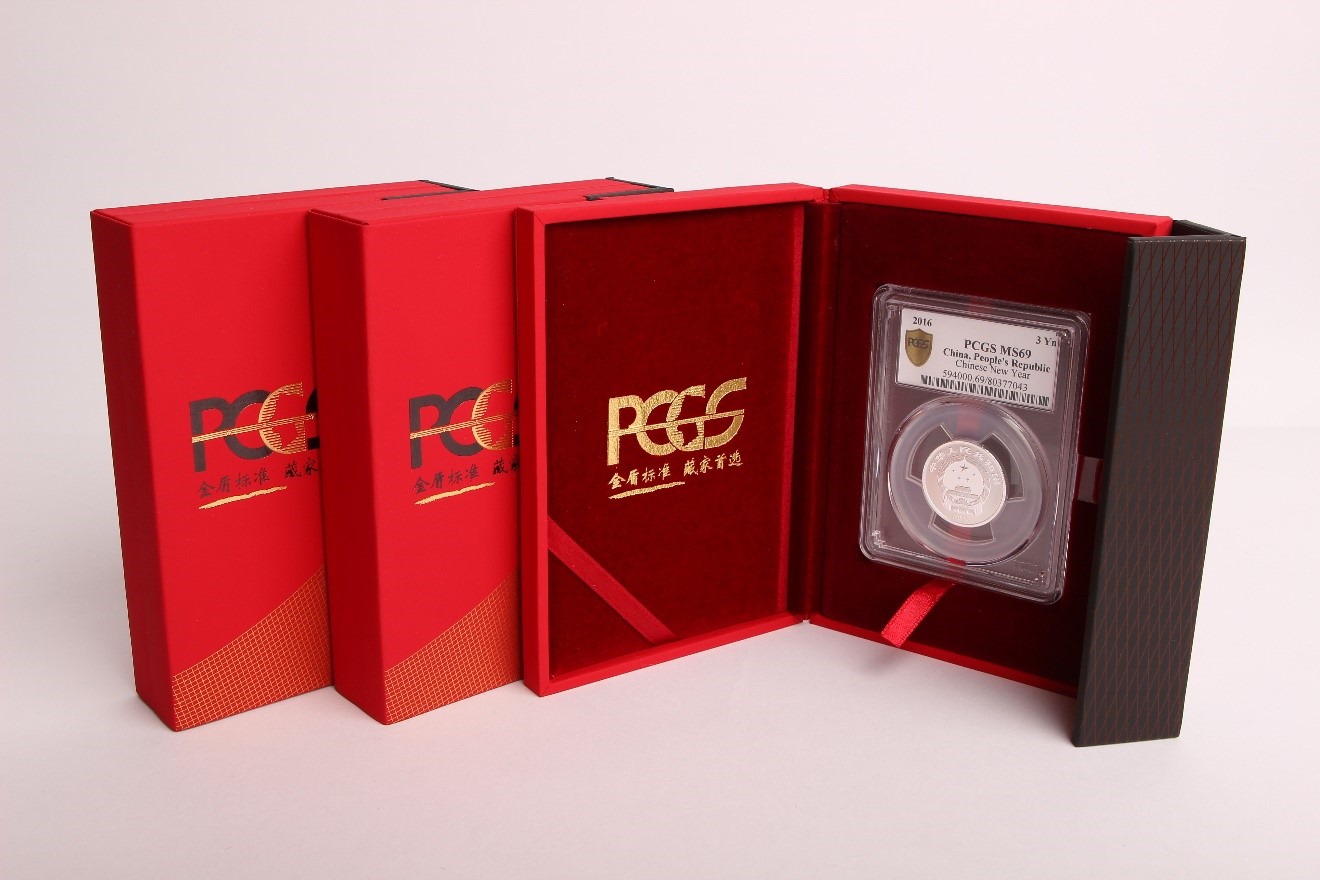 The gift box is custom tailored for PCGS coin holder. Adopting the red color as the dominant hue to symbolize prosperity and joy, it can show the beauty and delicacy of your coins better. The PCGS logo on the box highlights the value and significance of the collection. Each gift box holds one single coin holder.
Size:
Size of gift box:95mm × 130mm × 28mm
Size of coin holder it contains:83mm × 63mm × 10mm (Standard single coin holder size only)
Price:
Red gift box for single Coin: 5 USD Each (No Preferential Price)
Detailed Rules:
Gift box is only available when submitting coins for grading.
The number of gift boxes per order may not exceed the amount of coins sent in an order.
If you choose gift box, its amount and specific information are required when filling the order form, for example, "red gift box for single coin × 10".
Please contact PCGS at [email protected] for bulk submissions.
Founded in 1986 by distinguished numismatic experts, Professional Coin Grading Service is the most respected coin authentication and grading company in the world and has offices in Hong Kong, Shanghai, Paris and the United States.
For additional information about PCGS and its services, visit www.PCGSasia.com or email [email protected].