(Hong Kong) -- Experts from Professional Coin Grading Service (www.PCGSAsia.com) will provide on-site authentication, grading and certification at the Hong Kong International Coin Convention and Antique Watch Fair (HICC), April 4 - 6, 2014.  Pre-show submissions will be accepted starting April 1.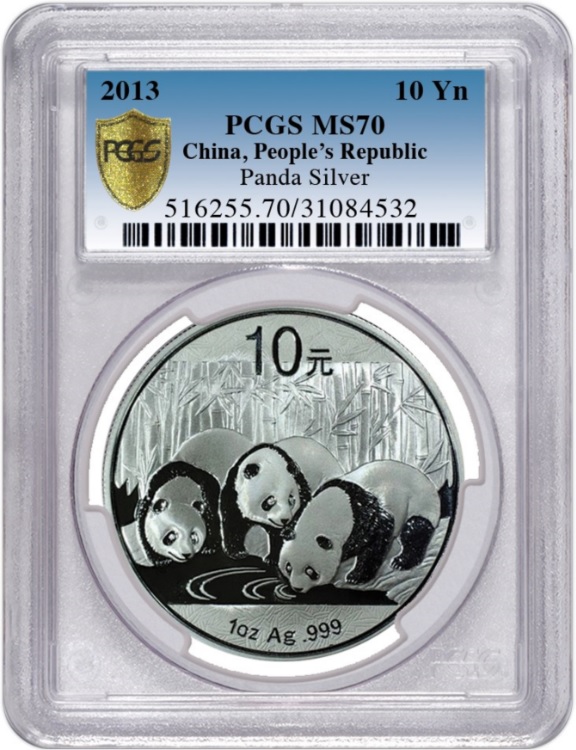 PCGS also will make available for the first time in Asia its new crystal clear Tri-View™ scratch resistant PCGS Secure holder.  The Tri-View holder is perfect for housing coins that have edge lettering or designs, such as the historic Chinese "Fat Man" coins or other Trade Dollars and the popular modern silver and gold Pandas.  Coins previously certified and encapsulated in PCGS holders can be re-holdered in the new Tri-View holder at the special, discounted fee of only US$10.
"We are delighted with the new Tri-View PCGS holder that lets you clearly see the obverse, reverse and edge of the enclosed coins.  Our new generation of PCGS holders that we introduced in January have additional security features as well as scratch resistant surfaces, and they provide superior clarity for viewing PCGS-certified coins," said Mr. Don Willis, PCGS President.
Collectors and dealers can have their PCGS-certified coins placed in the new Tri-View holders for a 50 percent discount from the normal re-holder fee of $20 by submitting them to PCGS in conjunction with the HICC.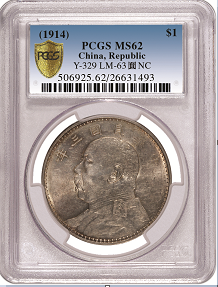 "The new Tri-View holder specifically designed for Chinese Trade Dollars is a significant enhancement for collectors and dealers who can now easily see the edges of these coin varieties.  Of course, we will be using the new holders for submissions after HICC ends, but with this special promotion during HICC you can enhance your collection and save money!," said Ms. Muriel Eymery, PCGS Vice President of International Business Development.
"It will be easy to submit coins for PCGS authentication and grading in Hong Kong.  They can be submitted to the PCGS Hong Kong Submission Center, at the HICC Pre-Show and at HICC."
A submission form is conveniently available online at http://www.pcgsasia.com/Submit?l=en.
PCGS Authorized Dealers and PCGS Collectors Club members can drop off or ship submissions in advance of the HICC show to the PCGS Hong Kong Submission Center until April 3, 2014.  Contact Customer Service + 852 2194 6688 to schedule an appointment.    
Pre-show submissions will be accepted April 1 to 3 from 10 a.m. to 6 p.m. in Crystal Room 3 of the Holiday Inn Golden Mile in Hong Kong.  All orders submitted during that time period will be ready for pickup on Sunday, April 6 and will need to be picked up at the PCGS booth.  Submissions not picked up by Sunday, April 6, will be available at the PCGS Hong Kong Submission Center beginning on Monday, April 7.
Coins also can be submitted to PCGS during the HICC Convention, April 4 to 6, at Bourse B, Booths #220 - 223 at the Holiday Inn Golden Mile.  Submissions received by 5:00 p.m. Friday, April 4, will be available for pick up by the end of the show on Sunday, April 6.
PCGS will continue to accept submissions from 10:00 a.m. to 5:00 p.m. Saturday and Sunday, April 5 and 6, and those coins will be available in May.