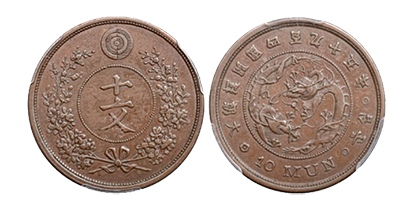 (Seoul, Korea) – Professional Coin Grading Services (www.PCGSAsia.com) will showcase the company's new holder at the 2013 Korea Money Fair to be held at Coex A4 Hall, Seoul, from October 10– 12,2013 (www.gokmf.co.kr/).
PCGS new holder was first introduced in China in July 2013. The feedback from the Chinese market is very positive regarding its enhanced security features, anti-scratch surface and superior clarity to best present the PCGS graded coins. PCGS offers this new generation of holders free of charge.
"We are excited to attend the Korean Money Fair the second time and to showcase this new holders to the dealers and collectors from Korea, Japan and the rest of Asia," said PCGS International Business Development Vice President Muriel Eymery.  "All visitors to PCGS booth no. 37 will be given a specially made PCGS-graded coin encapsulated in a new holder free of charge, while supplies last."
The 25th Hwadong Auction will also be held alongside the Korea Money Fair at Coex A4 Hall on October 11, 2013 with over 400 Korean coins to be offered (www.hwadong.com/auction). PCGS-graded coins are among the highlights of the auction: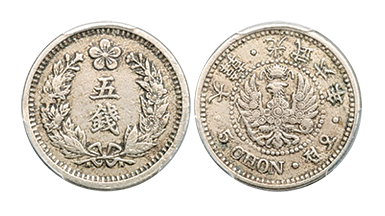 Chosun Empire year 495th (1886), 10 Cash Bronze Pattern (KM.Pn11, KS.25.2), Lot# 371, graded PCGS SP 55, estimated price 3,000,000 won. It is a rare pattern being kept in a good condition.
Chosun Empire year 504th (1895), 5.2 Candareens (KM.1110, KS.36.1), Lot#397, graded PCGS MS 64+, the highest MS grade in existence according to the PCGS Population Report dated August 29, 2013. Estimated price 15,000,000 won.
Guangmu year 6th, Eagle pattern, 5 Mace(KM.1122, KS.42.1), graded PCGS VF Details, very rare. Estimated price 3,000,000 won
Collectors in Korea are welcome to submit their coins for grading to the PCGSHong KongSubmissionCenter. Please contact us at +852 2194 6688 and our Korean speaking Customer Service Executive will be happy to assist. Collectors may also submit to PCGS authorized dealers in Korea at Coinstore (www.coinstore.kr) and Hwadong (www.hwadong.com )
For additional information about PCGS services in Asia, please visit www.PCGSAsia.com (Korean, Japanese, Chinese and English available).