(Hong Kong) Professional Coin Grading Service (PCGS) (www.PCGSasia.com) launches new PCGS Leather Banknote Pouch to facilitate your banknote collection with exquisite design.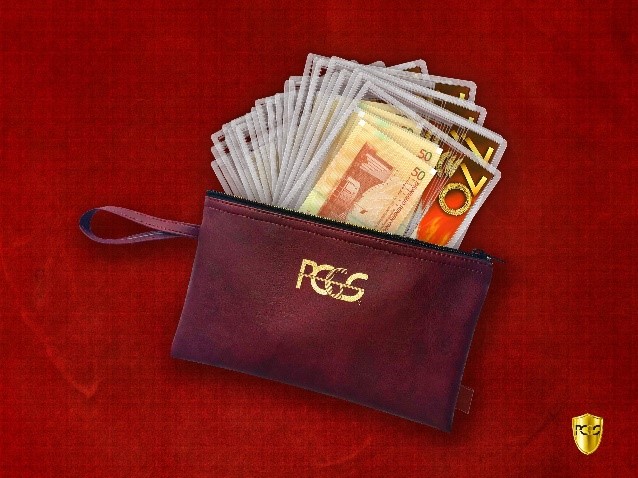 These new arrivals, made with qualified PU, are available in Burgundy and Black colors, boasting a dazzling golden PCGS LOGO stamped with edge-cutting German gilding technique. A transparent side tag is carefully provided for you to denote your banknote collections.
Size: 270mm*160mm, perfect to contain the most of PCGS small banknote holders, offering better protection for your beloved collections.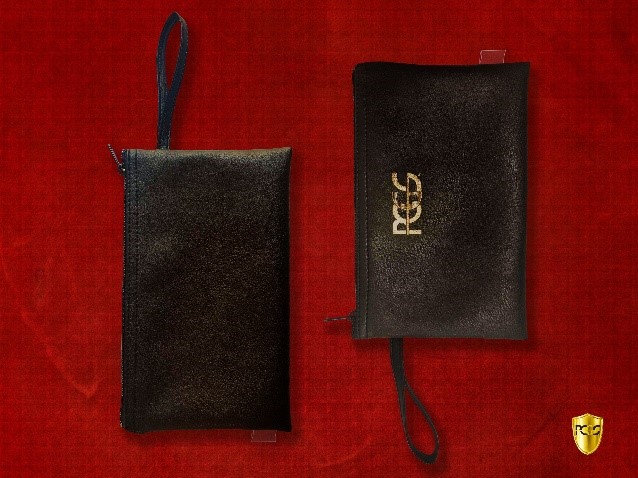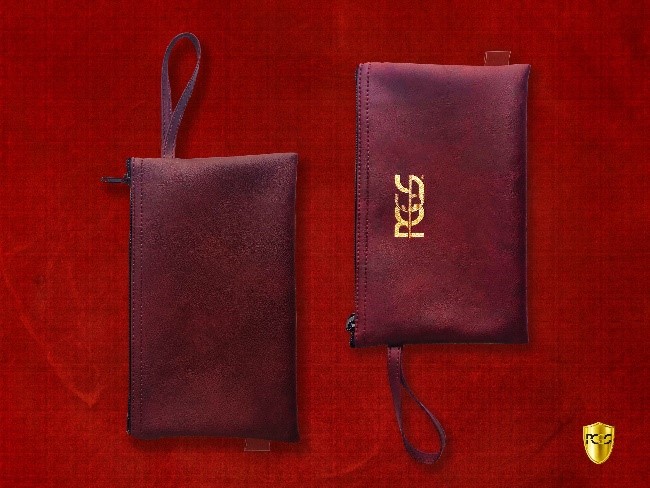 How to submit:
Price: $10/piece
* The payment for all the accessory products will be charged on the top of grading fee.
Please contact PCGS at [email protected] for bulk submissions.
Founded in 1986 by distinguished numismatic experts, Professional Coin Grading Service is the most respected coin authentication and grading company in the world and has offices in Hong Kong, Shanghai, Paris and the United States.
For additional information about PCGS and its services, visit www.PCGSasia.com or email [email protected]. You can also call PCGS Hong Kong office at +852 2194 6688 or send messages to +852 6933 7411 for more information.