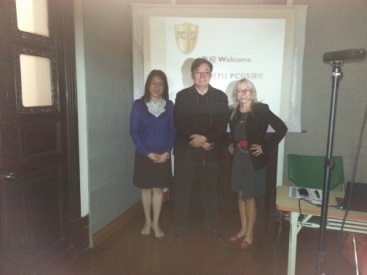 (Hong Kong) PCGS (www.PCGSAsia.com ), the world's leader in third-party coin authentication and grading, is pleased to announce its service expansion to Macau!
PCGS has recently participated and hosted seminar for the first time in Macau at 2013 Macau Currency Exhibition, co-organized by Associação Numismática de Macau and Macau Government District Office, sponsored by the Culture Department of Macau S.A.R. Government and Macau Fund Society, held at the historical and beautiful Lou Lim Ieoc Garden, Macau, December 6 – 8, 2013.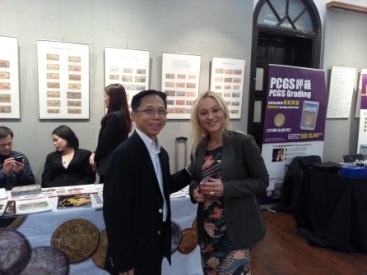 In conjunction with the Exhibition, PCGS' representatives have hosted a seminar to explain how PCGS authentication and grading service can benefit collectors and create added-value to their coins.
"We treasure such a great opportunity to meet with collectors in Macau. It is great to learn about their interesting experience of coin collecting and talk about our world-class grading service which is conveniently available at the nearby HK Submission Centre," said Ms. Janice Wong, PCGS Marketing Director of Asia.
 "It is indeed a great honor to be invited by Associação Numismática de Macau to speak at the Seminar on how we protect collectors and maximize the value of their coins," added Ms. Wong.
Mr. David Chio, President of Associação  Numismática de Macau said, "Following the success of Macau Currency Exhibition held in 2012, we decided to take the show to next level by launching Coins Exchange Forum and Seminar this year. We heard that coin collectors especially new-comers had found the two new events very rewarding as to acquire basic coin collecting knowledge and to get themselves prepared for such a life-long hobby and investment plan. I am very grateful that PCGS has joined us to share their expertise in grading and rendered great support to the show."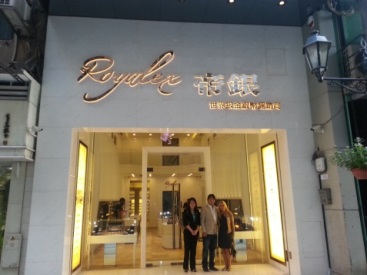 PCGS representatives also visited the gorgeous Royalex Tower, the flagship store of Royalex Precious Metals, Ltd. (www.RoyalexSilver.com ), a leading Asian precious metals retailer and PCGS authorized dealer in Macau. Mr. Roy Long, the Founder and CEO of  Royalex Group shared his experience from how he began as a coin collector to his plan to start the precious metals retailing business and by now has set up six retail shops in Macau within just a few years while planning on an even grander store in 2014.
 "Macau is not only the entertainment capital of Asia, it also represents an incredible potential market for trading precious metals given the huge purchasing power of the fast growing travelling public and casino visitors from mainland China, Asia and around the world. PCGS as the world's leader in grading will definitely be an integral partner in Royalex's expansion plan in Asia," said Mr. Long.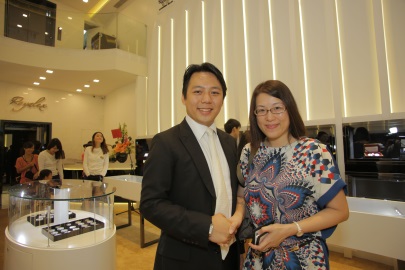 "Macau is a small but with an established strong base of collectors and numismatic long-standing history. Their lunar modern commemorative coin series pursues year-on-year this tradition. I understand that prior coins, such as the Dragon one, are already fast appreciating on the secondary market. Macau is indeed a very vibrant country and a growing economic and financial meeting point. Thanks to its location and ability to attract new tourism and investment opportunities from Asia and PRC. This is bound to translate into an even more vibrant vintage, bullion and modern commemorative market very fast," said Ms. Eymery.
Royalex is also proud to have stationed at MGM Macau, one of the most prestigious entertainment and hotel groups in Macau, showcasing two beautiful coins such as the 1 kilo 2014 Gold Horse and the 1 kilo The Queen's 60th Anniversary of Coronation gold coin.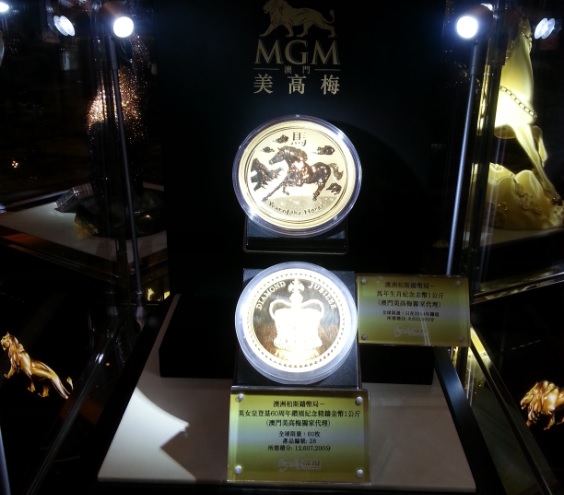 "PCGS world's leading grading services offering convenient, secured and fast turnaround services from the nearby Hong Kong PCGS Submission Center will be an accelerating contributing factor and we are already looking forward to supporting closer this market. Thanks to our ties with collectors, the Associação Numismática de Macau  and Royalex," added Ms. Eymery.
Collectors in Macau can submit their coins to PCGS through the authorized dealer, Royalex, or at the PCGS Hong Kong Submission Center and benefit from the 2 week turnaround service twice a month and on-site grading twice a year during the Hong Kong International Coin Show.