(Hong Kong, China) - PCGS Gold Shield is a banknote grading service brand widely recognized in Europe, China and Asia, own by Professional Coin Grading Service (PCGS), a division of Collectors Universe's Inc.
PCGS Gold Shield features a unique gold shield logo against a blue wavy line background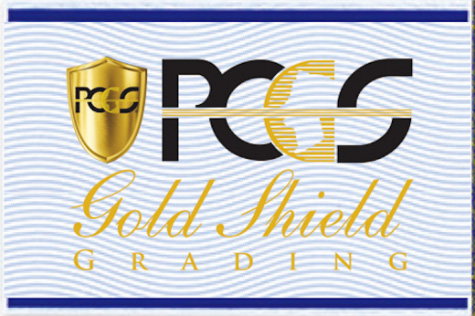 (PCGS Gold Shield Grading Service brand own by PCGS)­
PCGS Banknote was the banknote grading brand previously used by PCGS but later renamed PCGS Gold Shield in 2017. PCGS Banknote also featured a unique PCGS Gold Shield logo against blue wavy line background.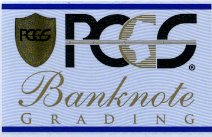 (PCGS Banknote Grading Service brand)
PCGS Currency had been operated independently by K3B Inc. in the United States, NOT by Collectors Universe's division PCGS, under the leadership of its president Jason Bradford since February 2009. The brand officially expired and ceased operations as of January 30th, 2019.
PCGS Currency featured a light green background without PCGS gold shield logo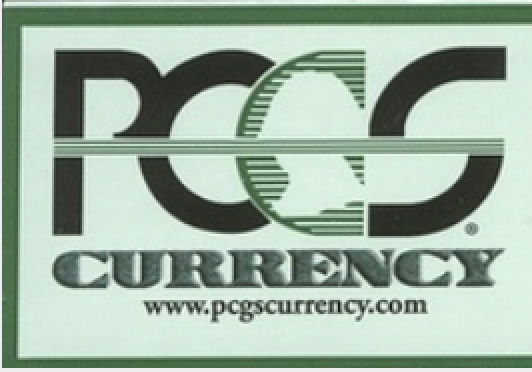 (PCGS Currency brand)
Collectors Universe took back the licensed brand PCGS Currency at the end of January, 2019 and will explore options to resume grading paper money domestically in the United States. Currently, no banknote will be graded and holdered using the PCGS Currency brand.
There will be no impact on the banknote grading service of PCGS Gold Shield in China, Asia and Europe.
Thank you for your long-term support and recognition of PCGS Gold Shield grading service!
Collectors Universe, Inc. is a NASDQA-listed company specialized in third-party authentication and grading services on high value collectibles, which provides third-party authentication, grading and related services to precious and valuable collectibles, including coins, trading cards, sports memorabilia, gems, diamonds, and autographs. The company possesses 66 million certified collectibles.
Collectors Universe's division PCGS was founded in 1986 by prestigious numismatic experts and has offices in Shanghai, Hong Kong, Paris, and the United States. PCGS sets the standard for third-party coin grading industry.
For additional information about PCGS and its services, visit www.PCGSasia.com or email [email protected] . You can also call PCGS Hong Kong office at +852 2194 6688 or send messages to +852 6933 7411 for more information.