(Long Beach, California) -- Twenty of the top rare coin experts from mainland China and Hong Kong will be at the Long Beach Coin, Currency, Stamp & Sports Collectible Expo (www.LongBeachExpo.com), June 5 - 7, 2014.  The public can have their coins personally appraised free by experts at the show in the Long Beach, California Convention Center, 100 South Pine Avenue.
There will be appearances each day by former United States Mint Chief Engraver Mr. John Mercanti and Baseball Hall of Fame coin designer Ms. Cassie McFarland also will be at the show each day.
"With all of the excitement, tremendous activity, and soaring prices in the emerging Chinese coin market, the upcoming Long Beach Expo will feature a focus on the Chinese numismatic market.  Twenty dealers from China, including some of the most prominent in the Chinese rare coin market, will be at the show," said Ms. Cassi East, President of the Long Beach Expo. 
Among the dealers coming to Long Beach are Mr. Yu Jiwei, Chairman of Shanghai Quanping Business Service Co., Ltd., Shanghai;  Ms. Zuo Jingua, General Manager, Chenxuan Auction, Beijing; and Mr. Chen Hao Min, Chairman, Guangyinge Coin, Guangzhou.
Also attending will be Mr. Sun Kequing, Lt. General Manager, Beijing Tiancheng Cultural Development Co. Ltd., Beijing; and Mr. Nirat Lertchitvikul, Director of Asian Operations, Stacks Bowers, Hong Kong.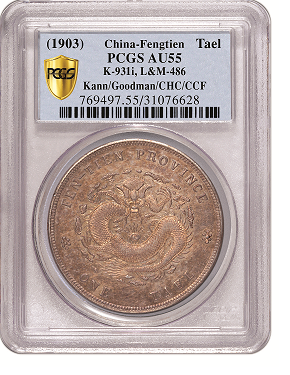 Visitors can have their Chinese coins appraised free at "Meet the Chinese Coin Expert" sessions (at booth #1249) on Thursday and Friday, June 5 and 6, from 3:00 to 5:00 pm, and on Saturday, June 7, from noon to 2:00 pm.
There will be two, free educational programs for the public about Chinese coins: "An Introduction to the Professional Coin Grading Service Chinese Set Registry" on Friday, June 6, from 11 am to noon, and "Introduction to Grading Chinese Coins" on Saturday from 10:00 am to noon.  Both seminars will be in Room 102-A of the Long BeachConvention Center.
Visitors also will have a chance on the last two days of the Long Beach Expo to show their interesting collectibles and historic artifacts to representatives from Leftfield Pictures, the company that produces the History Channel program, "Pawn Stars."
"Casting representatives from Leftfield Pictures will be at the Long Beach Expo from 11 am to 2 pm on Friday and Saturday, June 6 and 7, to talk with visitors about vintage items they might want to consign or sell at the famous Gold & Silver Pawn Shop in Las Vegas," said Ms. East.
"If you have sports memorabilia, coins, stamps, antiques, autographed documents or collectibles that you want to sell, then we want to meet you in Long Beach," emphasized Mr. Martin Hardy, Casting Director of "Pawn Stars."
Additional attractions at the upcoming June Long Beach Expo include the United States Mint displaying and selling its latest products, and there will be special coin and stamp collecting activities for children on Saturday. 
Heritage Auctions (www.HA.com), official auctioneer of the Long Beach Expo, will conduct a rare coin auction in conjunction with the show.  Heritage Auctions also will display more than US$1 million of rare 19th and early 20th century Chinese gold and silver coins.
Information about the upcoming show's special attractions is online at www.longbeachexpo.com/visitors/attractions.
Admission is $8 for adults, $4 for seniors and children aged 8 to 16.  However, free admission coupons are available in advance online.  Show hours are Thursday and Friday from 10 am to 7 pm and Saturday from 10 am to 5 pm.
"Simply go to our website, www.LongBeachExpo.com, click 'Get Passes,' enter the special Promo Code, PAWNSTARS, and print out the coupon to present at the show's registration desk," said Ms. East.